This is a tutorial on how to change QCC30xx series Bluetooth settings to achieve mono audio output.
QCC30xx series support USB programming. No need extra programmer and the expensive programming cable. Just use a micro USB cable. User can change the Bluetooth settings easily. First, you need install the drivers correctly.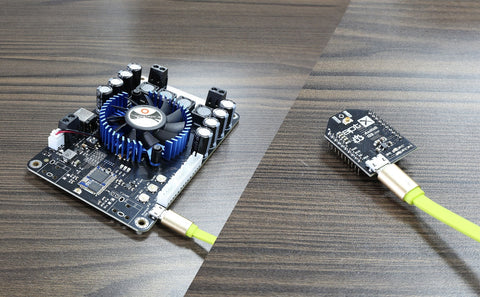 Hardware and Software required:
Step1: Install Qualcomm USB debug drivers
Please read this tutorial first and follow the procedure to install the USB drivers
Step2: Open the ADK configuration Tool software

Step3: Configuration set->Audio->Output->Channel Allocation.

Disable the right channel output.
Default settings: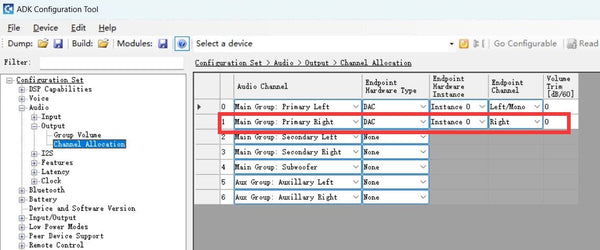 Change to:

Step4: Click the "Write device" Button which on the right top corner to save the settings to Bluetooth module.